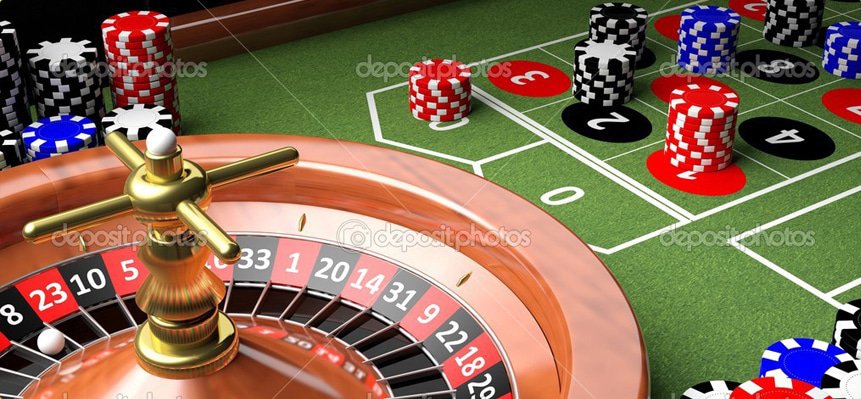 Real Money Online Table Games At Rome Casino
At Rome Casino, we offer a multitude of real money online table games for all gamblers. From the classics like blackjack, craps, roulette, and baccarat, to newer titles such as 3-card and 4-card poker, Texas Hold'em Bonus, and Let It Ride, we offer some of the best nonstop action in the industry.
Blackjack
Considered the quintessential casino game, blackjack calls for all participants to play against the dealer. Each person is dealt two cards (including the dealer), one up, and one face down. The object is for the point value of your hand to beat the dealer's without exceeding 21. If you exceed 21, you "bust" and lose. Each card takes its numeric value except for face cards, which all count as 10, or the Ace, which counts as either an 11, or a 1 (if the 11 would cause you to bust).
Craps
Craps has many betting options, making it somewhat complicating, but once you learn the basic "Pass" and "Don't Pass" wagers, you can play confidently. Play begins after all the bets have been made and the dice are handed to one person, chosen as the "shooter." The shooter keeps rolling until he or she comes up with a losing combination.
Roulette
One of the most popular real money online table games at Rome Casino is roulette. It is actually considered a specialty title. The roulette wheel features numbers 1 through 36 in alternating red and black, with a single green space marked "0," on European versions, and two green spaces ("0," and "00") on American variants. Players can bet on a single number, a row or column of numbers, red or black, odd or even, 1 through 18, or 19 through 36.
Three and Four Card Poker
These up-and-coming popular real money online table games are actually two games in one. There are three ways to wager and four ways to win. Participants first make an ante bet, and then they receive three cards, as well as the dealer. Participants can then make a "play" wager equal to the ante to stay in the hand, or fold and forfeit the ante.